OUR SERVICES
Jewelry Repair, Restoration, Custom Design & Appraisals
At Elizabeth Diamond Company, our goal is to not only provide you with the best in style, selection, quality & service, but to be there to care for your cherished jewelry pieces now and in the future. That is why we house a fully-functioning jewelry repair shop; featuring two of the most talented bench jewelers around! We rely on their abundant wealth of talent & experience to service, care for & even create beautiful pieces of jewelry to be able to last a lifetime! We know how important your invaluable keepsake jewelry items are & we know exactly how to care for & maintain them for your enjoyment - always.
(CLICK HERE for a complete listing of our repair services)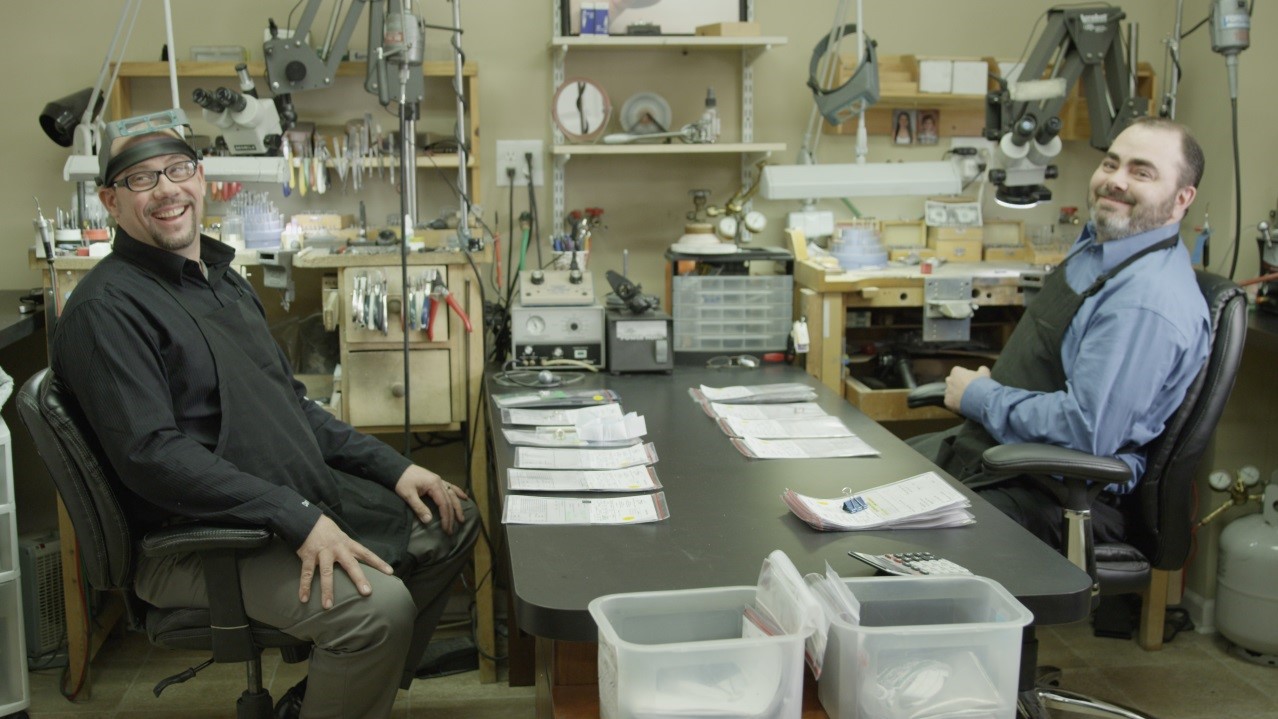 EDC boasts two of the most talented jewelry craftsmen in the region. This is David (left) & Eric (right) - They're our jewelers! Put their elite skill & experience to work for you!
When you come to Elizabeth Diamond Company, we treat you & your items with the care & respect that you deserve. No matter how simple or complicated the job, your precious gold & platinum jewelry will receive the best service possible - whether it was purchased at EDC or not! Our jewelers have a combined 50+ years of experience in the fine art of jewelry production & repair; ensuring your jewelry is in the very best hands!

From setting the stone & sizing that "happily ever after" ring - To breathing a whole new life into a treasured family heirloom piece, we can do it all! Jewelry is an important gift that often marks life's most memorable occasions; like the start of a beautiful romance, a new family or another new & exciting chapter in your life. As such, we apply a level of ingenuity & dedication rarely seen in the service industry. This is our promise to you.
David
While he is a pretty big guy, he's actually a "giant" in the industry. His innovative methods are constantly raising the bar within the realm of design, casting, repair & restoration. He blends an incredible eye for detail with the use of techniques that are trusted & timeless, as well as highly advanced & cutting edge. David has left no stone unturned in his search to discover the best methods & practices, & apply them to benefit our customers, right here at EDC! You can see a sampling of his custom-design work here: EDC Custom Design Gallery.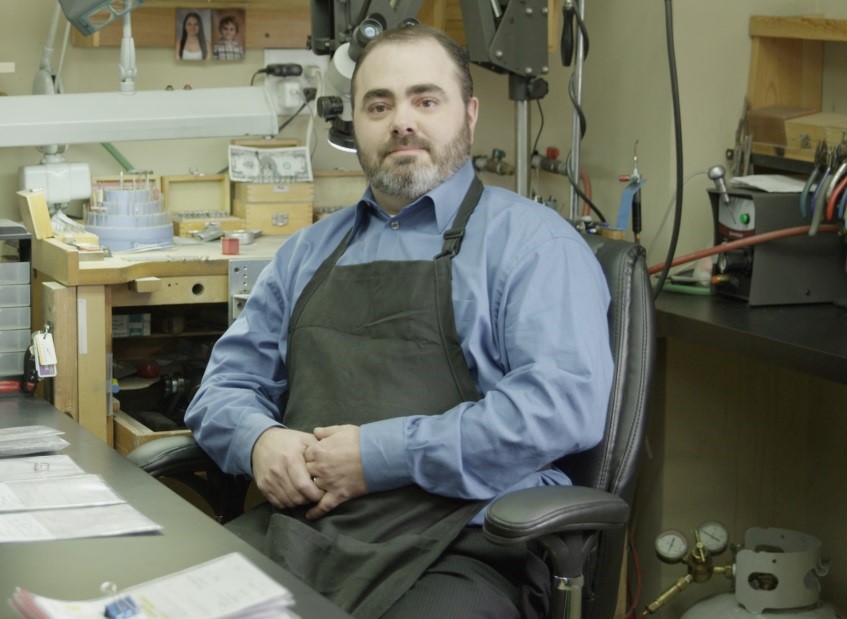 Eric
Around EDC, he's better known as "the machine" for his uncanny ability to complete repair work with speed & accuracy. For Eric, no job is too tough or challenge to daunting to handle. If it can be done, then he can make it happen! His craftsmanship & quality of work will leave you wondering, "How does he do it?" as you gaze upon your newly repaired/restored jewelry item(s). Like David, his experience & methods are top-notch & unrivalled in the area.
EDC's Jewelry Repair Services
(NOTE: It's ALWAYS best to visit one of our two convenient locations to have your silver, gold & platinum item(s) professionally evaluated & properly diagnosed. Repair pricing is available in store & free estimates are also available when needed. No appointment is necessary!)
Ring sizing (simple to intricate; smaller or larger)
Stone setting/replacement (all varieties - no imitation or costume stones)
Setting repair (prongs, channels, bezels, etc. - all jewelry types)
Soldering breaks/cracks (all varieties - simple to extremely intricate)
Refinishing (rhodium & all varieties of polishing & brushing)
Restoration/Refurbishing (all varieties of gold & platinum jewelry)
Keepsake engraving (inside rings, on flat discs)
Custom hand engraving (apply pattern/design)
Watch repairs* (movement repairs/adjustments, new crystals, refurbishing of case and/or dial, etc.; free battery & sizing in house - when possible)
Pearl repair & restringing* (unknotted & knotted)
Soldering rings together
Arthritic shanks/sizing assistants (multiple varieties)
Sizing bars/bumps (inside ring shank)
Chain repair (soldering breaks, new clasps)
Earring repair (replacement posts & backs, modify style)
Bracelet repair (all types - hinge & pins, rivets, clasps; bangle bracelet repair)
Replacement heads (all types)
Prong repair/replacement (re-tipping, re-building, new prongs)
Stone tightening (center stones, accent stones)
Custom Design jewelry (all types)
Professional jewelry appraisals (performed by a GIA Gemologist)
AND MUCH, MUCH MORE!
*May be repaired off site by a local, certified technician (FREE estimates are available).
EDC's Timepiece Repair Services
We are a Recognized Service Provider for the following timepiece brands: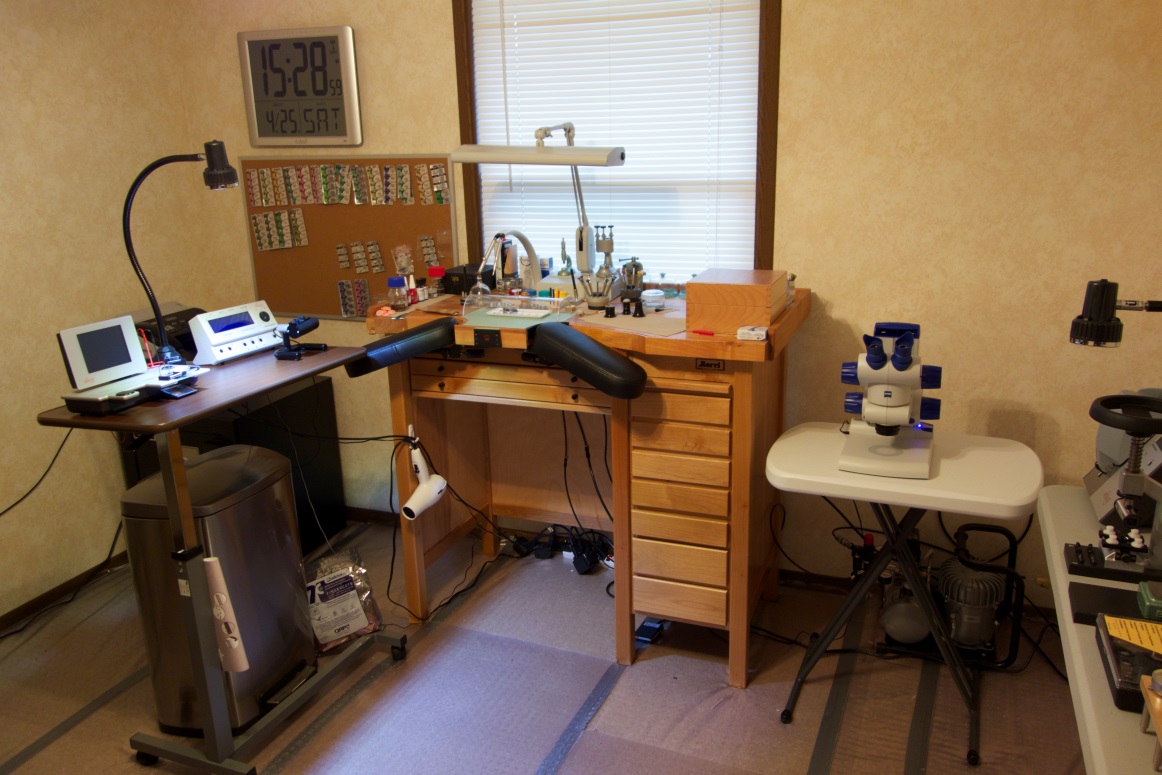 Omega
Rado
Tissot
Hamilton
Calvin Klein
Longines
Balmain
Certina
Mido
NOTE: Most Swiss and/or complicated timepieces are evaluated and repaired by our 21st Century Certified Watchmaker ( Click HERE for Official Certification info). All timepiece repairs will receive a FREE service estimate within 24-48 hours. Please allow 2-4 weeks for complicated repairs. Most timepiece repairs are accompanied by a FREE 2-YEAR Repair Warranty.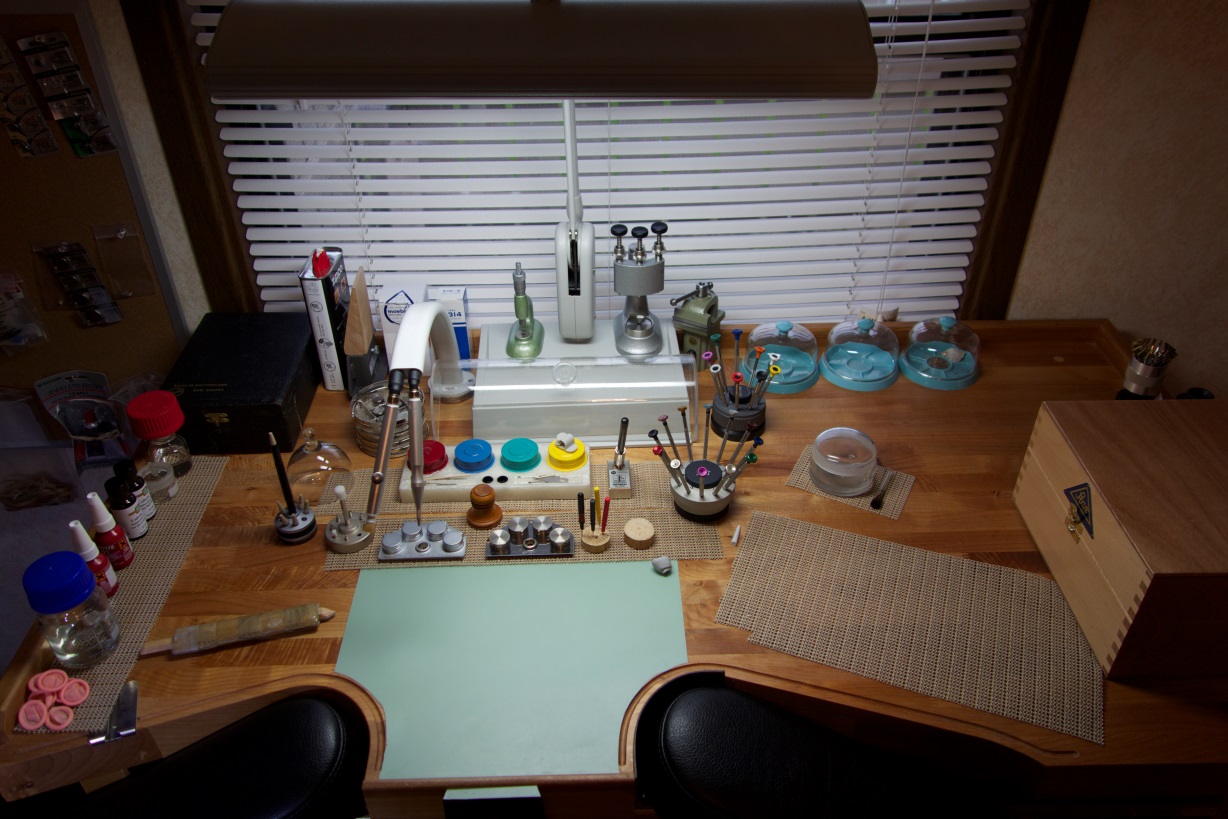 Watch battery replacement & bracelet sizing (if work can occur in house - all others will receive a FREE estimate for battery replacement and/or sizing).
Movement adjustment, repair or replacement.
New crystal (sapphire, mineral, etc.)
Clean, oil & adjust movement.
Mainspring repair/replacement
Polishing or refurbishing of metal case and/or bracelet.
Dial repair, replacement & refinishing