Custom Design Jewelry
August 6, 2017
A gift needs to be thoughtful and attractive. To that effect, customized jewelry is always a great gift idea. It shows that you care a lot about the person you are giving it to seeing as you took a lot of time and effort crafting a piece specially made for them.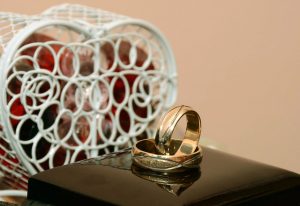 However, the problem with custom jewelry is that most people have no idea on how to start. Admittedly, it can be rather intimidating, especially if it is your first time designing a piece. Fortunately, we are here to help. This article seeks to help you navigate the myriad of choices that lay in front of you. It seeks to guide readers in their quest to design their own custom jewelry.
Custom Made Unique Rings
Customizing jewelry should not be too hard. Presented below is a comprehensive guide on how you can approach this process. However, since you will be designing the jewelry yourself, you have to be prepared to think outside the box, in order to create something truly unique.
To start things of, it is vital that you draw from the personality of the person you will be giving the gift to. After all, chances are that they have their own sense of style. You can use that as the primary source of inspiration. From there, it is simply a matter of developing your design from their preferences.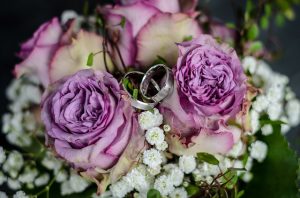 Drawing Inspiration Everywhere - Developing your design should not be too hard if you open yourself up to the multitude of possibilities. You can draw inspiration from literally anything. If you notice a particular pattern then try to imagine if it would work for your project. You can even look at the naturally occurring patterns. Leaves, waves, clouds, all of it could be incorporated into your concept.
Choosing the Type of Jewelry - Jewelry applies to all sorts of accessories. As you design your piece, it is vital that you decide on the specific form. It can be a ring, an anklet, a bracelet, a pair of earrings or even something more unique. You just have to ensure that the person you are giving it to will like it.
Choosing the Elements - Drafting a design is only the first step. Once you have an idea of what it looks like, it is vital that you choose the elements and the materials that work well with it. For instance, do you want to use silver or platinum? Perhaps you would like to go an entirely different direction and use wood? Aside from that, you also have to decide on its ornamentation. Will you be making use of precious stones? Do you want it to have engravings?
Custom Design Jewelry Manufacturers
It is vital that you find a custom jewelry manufacturer who is up to the challenge. After all, you went through the process of drafting the design and developing the idea. It is only natural for you to want to see its fruition. That is why it is crucial that you contact a reputable jeweler capable of bringing your vision to life.