DIAMONDS WE CARRY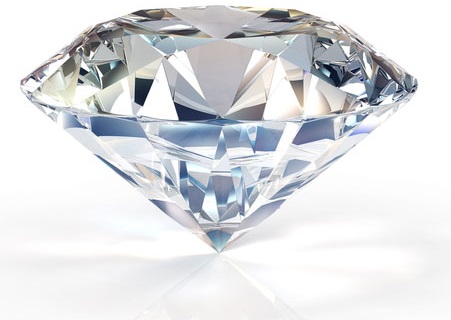 We source our ideal-cut diamonds from Belgium, Israel, Canada, and Africa. This worldwide approach enables us to offer the highest quality diamonds at competitive prices. By customer request we also source diamonds and other gemstones that are unusual in size or fancy cuts such as Cushion, Asscher, Oval, and Princess.
At Elizabeth Diamond Company we are proud to represent the elite offerings of several specialty diamond cutters: the exacting architecture of Hearts and Arrows round diamonds (beautiful precise diamond cutting you can visually see), and perfectly cut FireMark Princess Diamonds. We are also proud carriers of Forevermark, the world's most carefully selected and responsibly sourced diamond.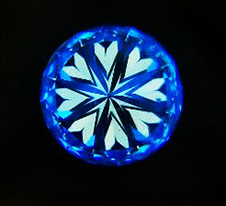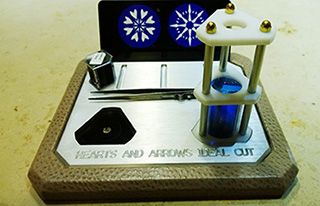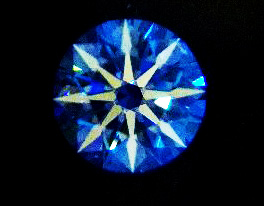 Images represent perfect diamond symmetry and light return through the Japanese technique of Hearts & Arrows.
The staff at Elizabeth Diamond Company takes your personal style and budget into careful consideration when choosing a diamond, and will coach you on the most important factors that determine the value of your diamond, as well as demonstrate the uniqueness of each stone during the presentation.
*Note that all the diamonds Elizabeth Diamond Company carries go through the Kimberly process. Learn more about theKimberley Process & conflict diamonds.